Dear course participants, never-forgotten After Work Stammtisch fans and all fans of English Goes Global and/or the English language in general,
Everything is back to normal – well at least regarding our website. Therefore we would like to update everyone on the lack of substance here on englishgoesglobal.de.
Our digital lessons are still going strong despite some unfortunate declines of continuation due to personal issues. Stay safe, get healthy and we are looking forward to seeing you back on track as soon as the pandemic crisis is over!
Thank you very much to Bennet for saving us a h*ll of a lot of time from doing screenshots and having to cut everything together afterwards. One of our advanced students suggested using the already installed Windows program Snipping Tool. It lets the user define a rectangular area to be captured instead of copying the whole screen and you can edit the basic image e.g. with different coloured pens, an eraser and a highlighter, saving the image as a PNG, GIF or JPEG file, adding it into a word document or sending it to others by email. Amazingly easy to handle!
 Last but not least, we would like to thank everybody for participating in collecting money for our donation to Bürgerstiftung Braunschweig. We specified that the donation should be given to the Kindergarten Schatzkiste where we voluntarily used to read books to the sweet children once a week. If you would like to help out doing such a mentally-rewarding task, contact the Bürgerstiftung Braunschweig by phone or email. You can find out more here.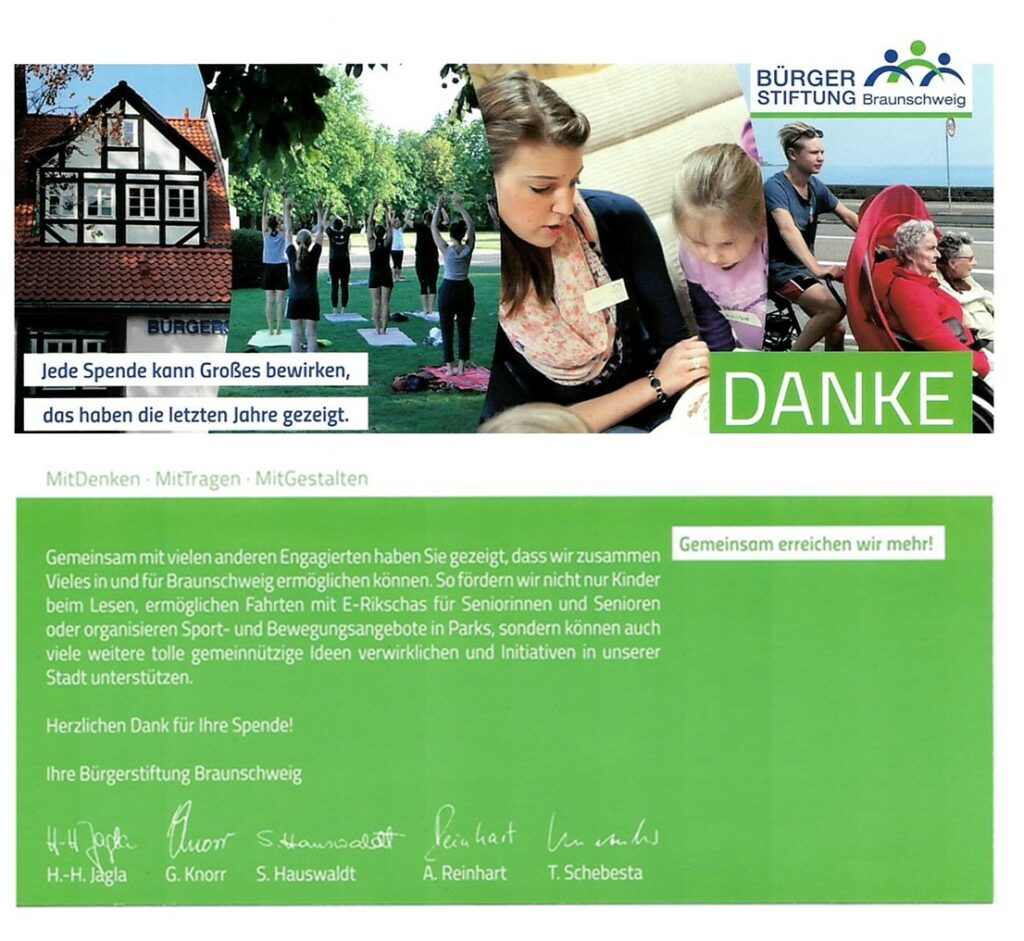 Bestätigung zur Spende an die Bürgerstiftung Braunschweig Ende 2020Hopefully you will take advantage of the links we have provided here. However, to end our message we would like to share our choice of facts about Valentine's Day and wish you a happy Valentine's Day, too!
1. St. Valentine wasn't just one person.
7. The tradition of giving Valentine's Day flowers dates back to the 17th century.
9. Americans send 145 million Valentine's Day cards each year.
10. And they also spend millions of dollars on gifts for their pets.
16. Nearly 6 million couples get engaged on Valentine's Day.
17. It's celebrated differently around the world.
If you want to find out more background information which explain these facts, take a look at this page: 17 Fascinating Valentine's Day Facts That Will Probably Surprise You